We help you in these product areas
We understand the importance of everyday operations
Quite simply, technology has to work. When everything is working as it should and your day is running smoothly, that's when we've done our job best. We heat, cool, energy-optimise and ensure the performance of your systems. That's how we like it.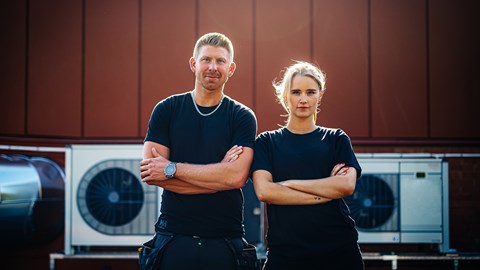 Want to be our new colleague?
Technicians, installers, service managers, project managers, lead technicians – our expertise covers a wide range of fields, and we are always looking for new employees for different services.
We look forward to receiving your application.
Find your nearest company