Careers at Nordic Climate Group
We are committed to our vision of being a role model of sustainability in the industry, but we also aim to be the obvious choice for the customer and an attractive employer for our employees.
Superheroes, without capes.
Everyone who works for Nordic Climate Group plays an important role. The journey towards our vision is a shared one, and we need employees and customers who are keen to develop. This is made possible by the NCG Academy, our own training and development school. This means an engineer in our team has the opportunity to keep up to date with knowledge of new technologies, as well as career opportunities within the team.
Nordic Climate Group is committed to professional pride – that means employees who are proud of what they do. We see our team of cooling engineers as environmental heroes: without their daily efforts, society would not function properly.
Work as a refrigeration technician, project manager, supervisor, sales representative, etc.
Most facilities in our society are more or less dependent on cold and heat. This ranges from keeping food cool in supermarkets, to heating restaurants, and keeping the office at a comfortable temperature.
A refrigeration technician is a specialist who can help develop the solution with the right refrigerant for the customer, and who is also present before, during and after installation to ensure that the systems work optimally. The profession is suitable for those who are interested in finding different technical solutions, want varied and mobile activities and can work independently as well as in teams.
Refrigeration technicians are in short supply these days. Our industry organisation SKVP has estimated that there is a current shortfall of approximately 1,000 refrigeration technicians, and an additional 650 could be employed each year over a five-year period. 
So there are many opportunities for those who want to enter this industry! There are also development opportunities once you are employed, as you can progress, for example, to becoming a service manager, project manager, supervisor or sales representative. Everyone who works for Nordic Climate Group has the opportunity to develop at our NCG Academy.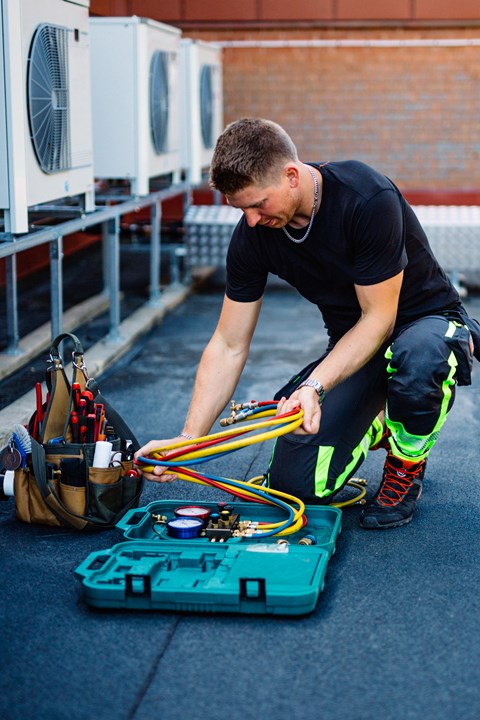 Train to be a refrigeration technician.
Using the link below, you can find training courses available to become a refrigeration technician. These include everything from high-school programmes with a focus on HVAC, cooling and electricity, or vocational university study programmes in cooling, design, electrical automation and electrical engineering.
LIA/internship
Have you started your journey towards becoming a refrigeration technician? Cool, welcome to an industry of the future! The right education is the basis for being prepared for working life, and we are more than happy to help. We are part of several management groups for training for refrigeration and heat pump technicians and we annually accept LIA interns at our local companies. 
Welcome to contact your nearest company to see if there is a vacancy for you!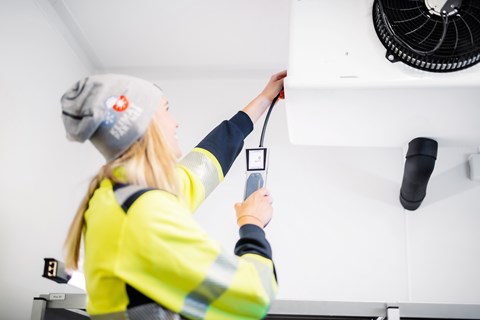 Already a qualified refrigeration technician and want to work for Nordic Climate Group?
We're always looking for experienced, newly qualified or up-and-coming refrigeration technicians. If you can't see any current vacancies, please contact us or submit an unsolicited application anyway. We're always interested to hear from good, keen colleagues. We hope you'll be able to find a company where you live, but you also have the opportunity to swap offices while working for Nordic Climate Group.